We make intuitive yet powerful tools to manage, track and certify professionals seeking the knowledge and skills they need to master their field
Certification Management
While certification requirements are not new for healthcare providers, we offer professional certification boards and associations a simple yet robust online platform to manage all aspects of your certification: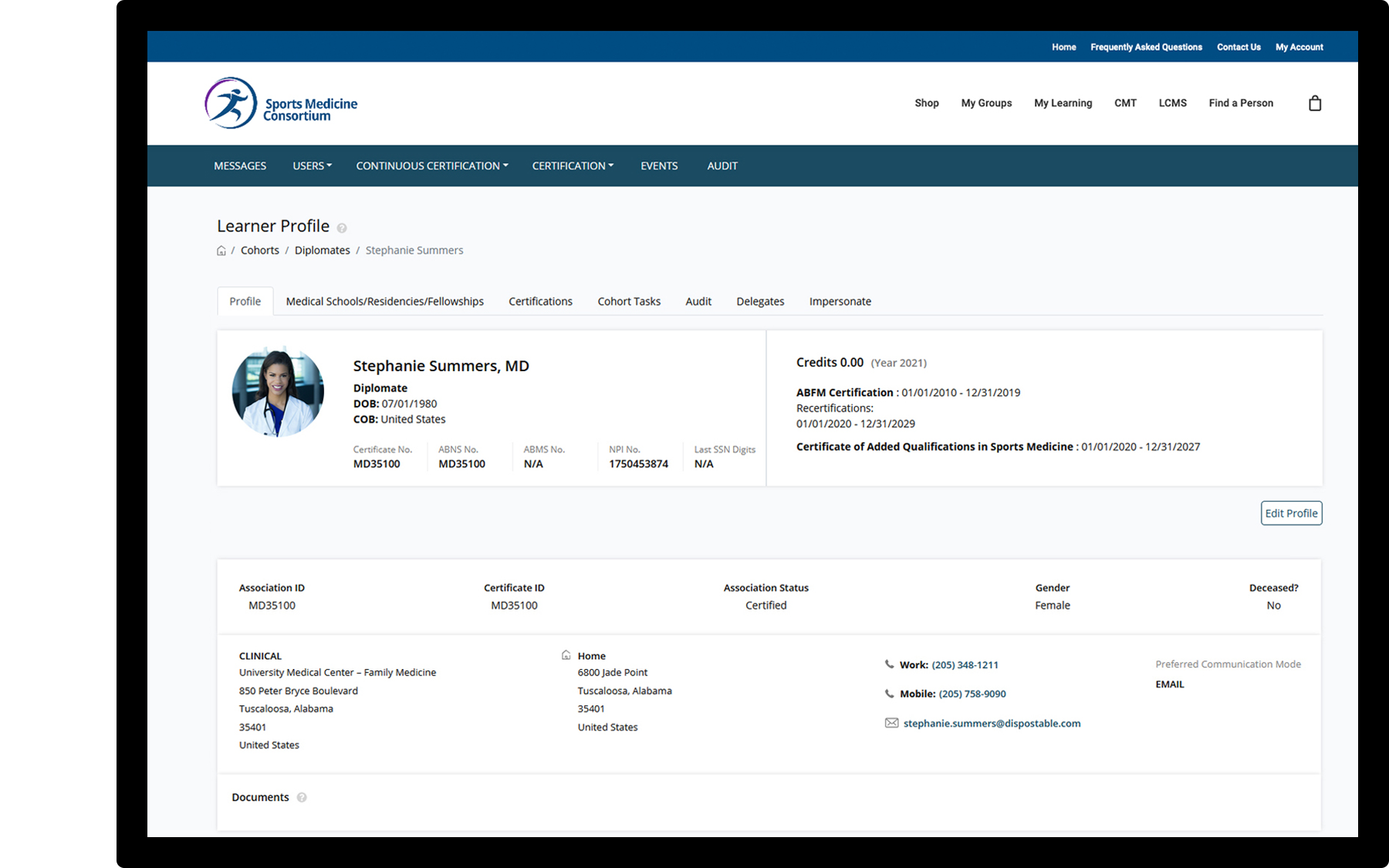 Flexible user, administrative and reporting dashboards
Definable requirements, task assignments and user progression monitoring
Certification requirement definitions—using your terminology
User, cohort and training program definitions and management
Client-configurable options for dues, tasks and programs
Tracking of continuing education and events; transcript generation
Intuitive and responsive user interface with customized branding options
Integrated knowledge assessment and performance monitoring
eCommerce-enabled


   
eCommerce-enabled
Integrated content management system
Robust authoring tool
Import content from third-party applications
Multiple choice and single best answer format options
Dynamic answer feedback with rationale
In-exam user comment function
Shareable reference and educational resources
Self-administered or virtually proctored exam options
Client-configurable exam choices
Peer-to-peer comparative performance metrics reporting
Clinical content and cohort analysis and reporting

 



Knowledge Assessment
Assessment methods for healthcare professionals are evolving as new data confirms that online technology and recurring assessment opportunities improve patient care and clinical outcomes. Whether your learners need access to continuous learning tools, longitudinal assessments, or traditional quizzes and examinations, our team is skilled in creating and delivering a variety of online knowledge assessments.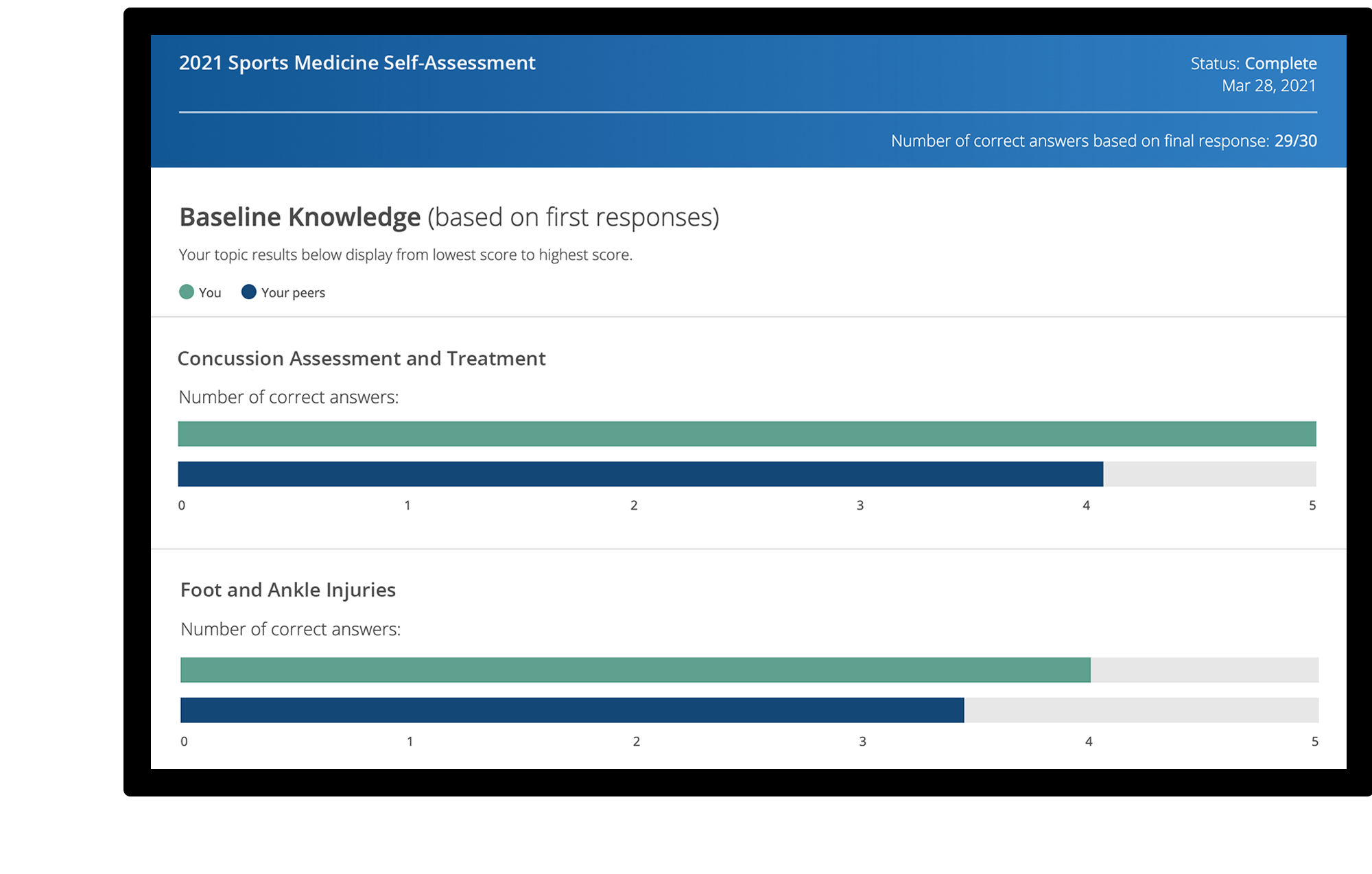 eLearning Distribution
Do you have eLearning content but need a way to host and distribute it to learners? We build custom eLearning portals designed for low and high volume content distribution, with or without eCommerce services. Our tools for content distribution and tracking allow you instant access to learner data. 
If you need to update older eLearning, adapt in-person training content, or are starting from scratch, we can help there, too. Online content development is where our journey began over 20 years ago.
Instructional design best practices that enhance learning and user engagement
Industry-standard authoring tools to enable rapid content development and delivery
Intuitive, visual user interface
Continuing education credit and non-credit options
Mobile-friendly responsive design
Key-based access control to courseware
Highly secure platform with user authentication
eCommerce-enabled
Prompt user engagement via notifications, games and leaderboards
Microlearning and drip-learning enabled
Industry-standard software development toolkit
Cross-platform compatibility with Apple iOS and Google Android OS
In-app purchase function
WCAG 2.1 content accessibility compliant
Highly secure platform with user authentication
Educational App Development